The entryway had gotten pretty messy, with a lot of things scattered on the horizontal surfaces. We decided to put up some hooks, to move things onto the vertical services. I used some trim that I'd saved from an
earlier project
, cut it to width, screwed it into studs, and attached hooks: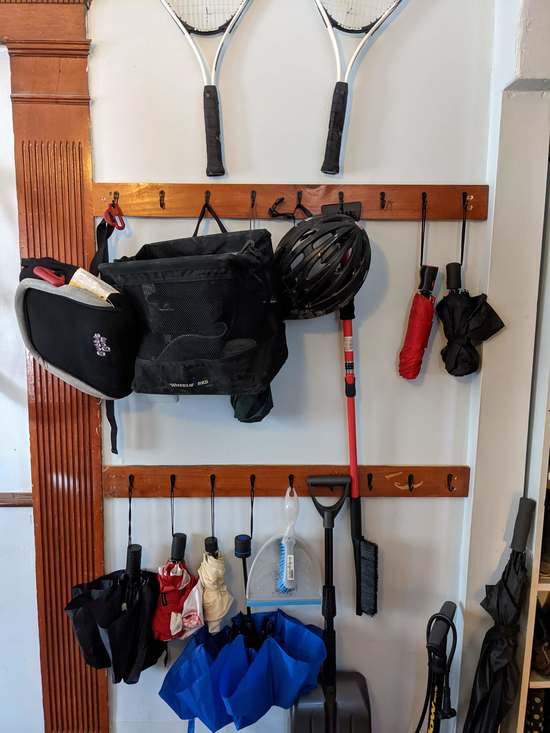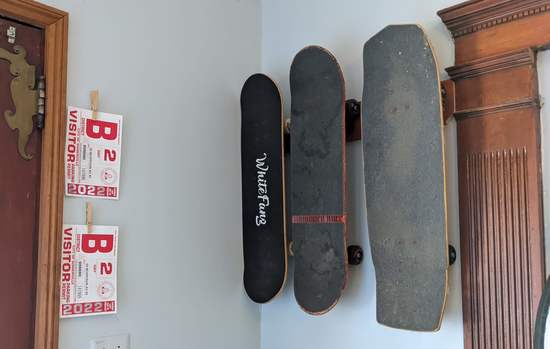 This also included a pair of clothespins on wall anchors for the parking permits.
Each skateboard is on a pair of standard coat hooks, 4" apart. Each pair is 6" from the next. At some point if we want to hang something else there, the hooks are general purpose.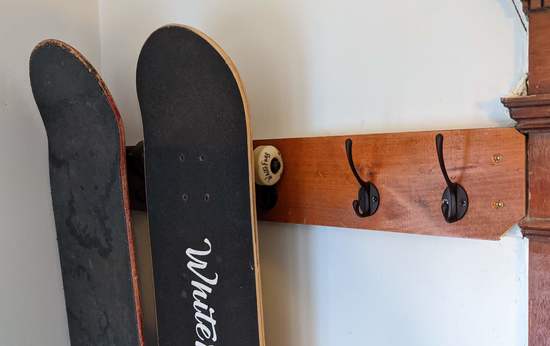 We also have two bike hooks on the wall. I put them in about four years ago, and they've worked well: