A friend recently shared this graphic on Facebook: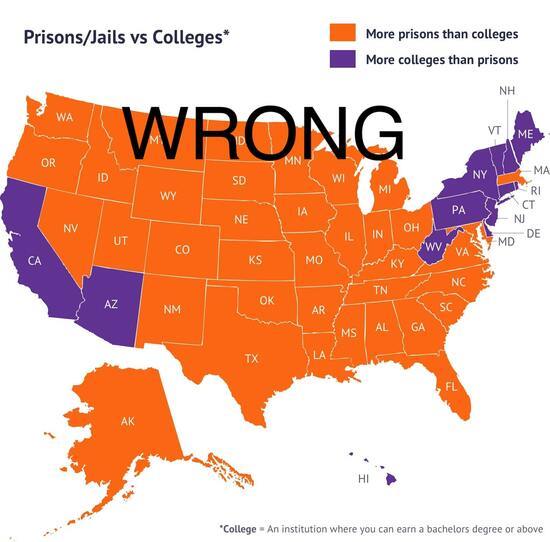 (I've added the "wrong" overlay.)
This is clearly incorrect: there's no way Massachusetts has more prisons than colleges. (MA actually has the largest ratio of colleges to prisons in the US.) After putting a link to the original source in the Facebook discussion, however, we found something pretty weird: people on mobile were seeing the incorrect map, but people on desktop were seeing a corrected one: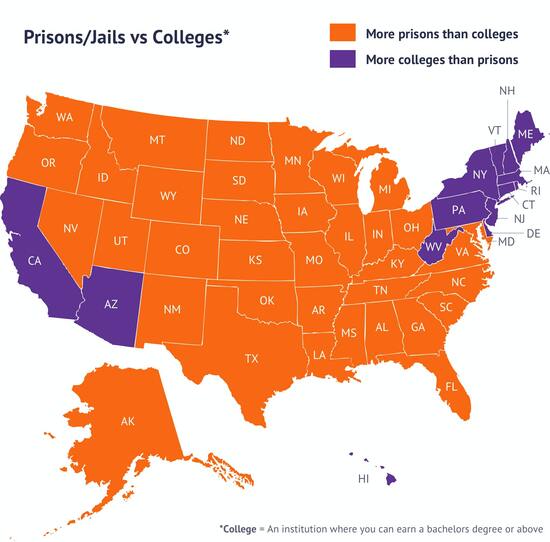 It turns out that Facebook was appending a tracking parameter, ?fbclid=... on desktop, but not on mobile. Normally this wouldn't do anything, because the site would ignore that in determining what page to return, but this site is apparently configured with a cache.
more...