September 2nd, 2018
house
A few months ago I made a set of
built-in shelves
for our living room. Recently I was noticing that people tended to leave their laptops and phones in awkward places while charging, so I decided to make a set of charging shelves: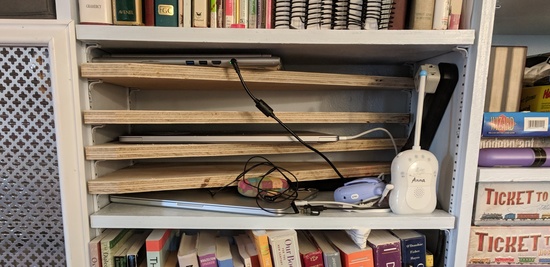 They're regular shelves, closely spaced, cut to be mostly triangular: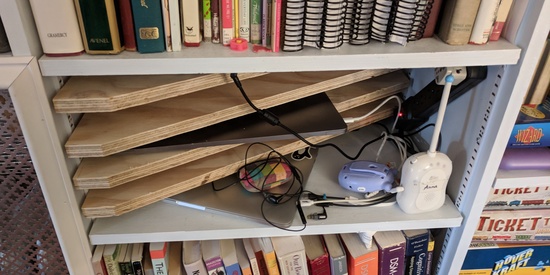 I'll probably paint them blue to match the rest of the shelves at some point.
The chargers themselves are on the underside of the shelf below, behind some books that don't use the full depth.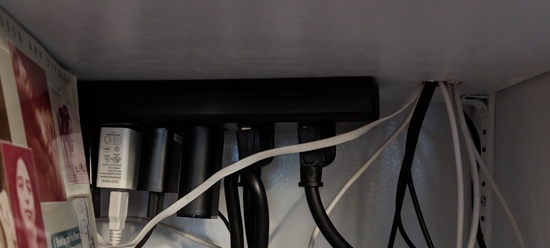 We have USB C, microUSB, and lightning cables available for us and visitors.
Comment via: google plus, facebook