Here's what our second floor currently looks like:

If you look in the lower right hand corner, you can see that you have to walk through the room labeled "bedroom #1" to get to the room labeled "enclosed porch". It would be a lot more flexible to have these as fully independent rooms, so we're planning to take part of the bathroom for a hall: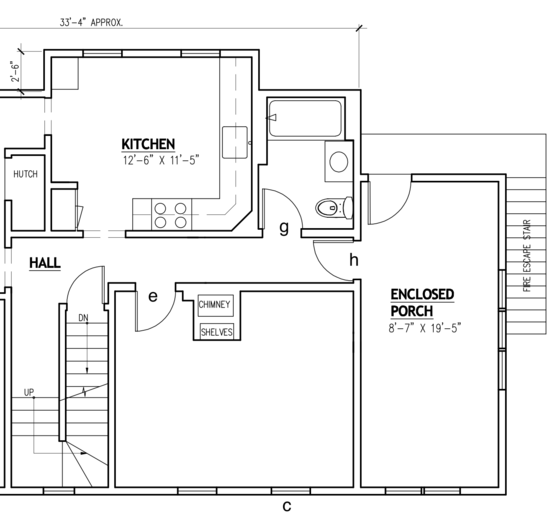 This requires moving the toilet, and I think rerouting some of the main stack as well. It's a deep enough change that I think it's worth gutting and fully redoing the bathroom while we're at it.
I'm planning to do most of the work myself, except for the plumbing and electrical (as required by the city), and potentially the drywall finishing. I considered hiring someone, but the housing market is so hot right now that rates are very high. So many of these contractors are busy gutting houses to flip.
Here's my estimate of time, though it's much easier for something to go surprisingly slowly than surprisingly quickly:
demolition: one weekend
framing: one day
wait for rough plumbing, electrical, and inspection
subfloor: one weekend
rough drywall: one weekend
wait for screw inspection
finish drywall, paint: one weekend
flooring, trim: one weekend
wait for finish plumbing, electrical, and inspection
The last time I did something similar it took most of a year, but with the benefit of experience I think I can make much better progress this time.
Comment via: google plus, facebook