Growing up, snowpants were for playing in snow. If we were going out to play and there was snow on the ground, we wore them, otherwise we just wore the same pants we had on indoors. This winter with our kids, though, we've started giving them snowpants any time it's cold. So much better! Instead of them getting cold quickly, we just came back in from 1.5hr playing outside.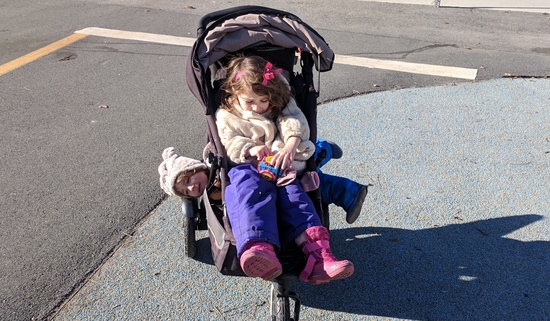 I've also started wearing snowpants when I go out with them. For something like walking to the grocery store I don't mind wearing inside pants even in very cold weather, but if we're just messing around outside the warmer pants are pretty great.
I wonder if the main reason we didn't do this earlier was just that they had "snow" in the name, and so we weren't thinking about the way they're also much warmer?
Comment via: google plus, facebook