Our kids, especially Lily, aren't very interested in foods with protein (lysine). Pasta/rice/bread with butter? Sure! Meat/beans/nuts/eggs/cheese? Maybe some cheese? They do like crepes, though, and I've found that they still enjoy them a lot if I make them mostly out of eggs:
3 eggs
1/2 cup milk
1/4 cup flour
This is about right for one adult or two small kids.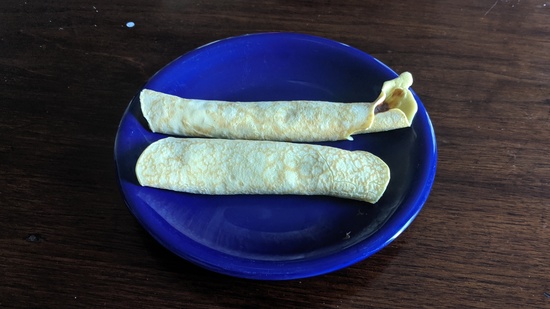 They're pretty good, with a taste kind of like eclairs.
(You can think of there as being a continuum from "crepe" to "omelette", and this is almost all the way to the omelette end. But still crepe-ish enough that the kids are happy.)
Comment via: facebook