On March 13th our household
started isolating
. We've relaxed our rules about surfaces a bit since then in response to changing estimates of risk—we've stopped sanitizing our groceries—but otherwise we haven't changed things much: I haven't gone into any buildings, or been close to anyone outside of my household. While the country as a whole is still seeing increasing cases, Massachusetts is doing pretty well: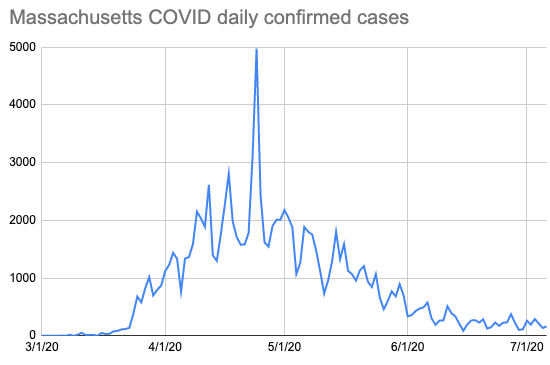 The other indicators are also good: testing is way up, hospitalizations and intubations are way down, and the fraction of tests that are positive is below 2%.
Our house has decided to step down our isolation somewhat, while still being pretty careful:
more...