Ingredients:
One pound dried apricots.
Three tablespoons malic acid.
Containers totaling three cups.
Cut the apricots into strips to expose the inside to the acid.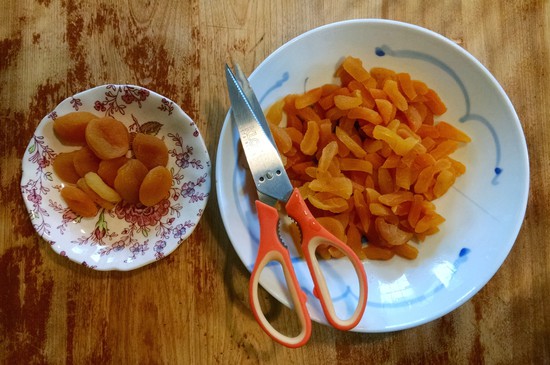 A pound of dried apricots is about three cups chopped.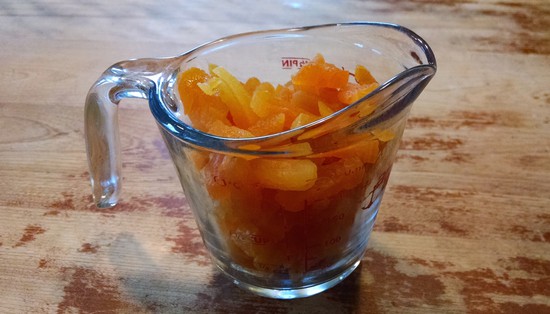 Put them in a jar and add the malic acid.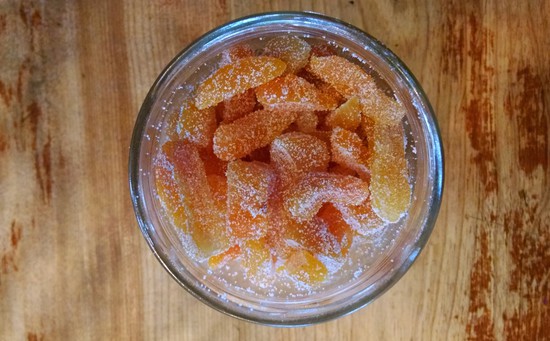 At first you have the acid just on the outside of the apricots. They're kind of like sour patch kids at this point, but much too sour. They'll get less sour as the apricots absorb the acid.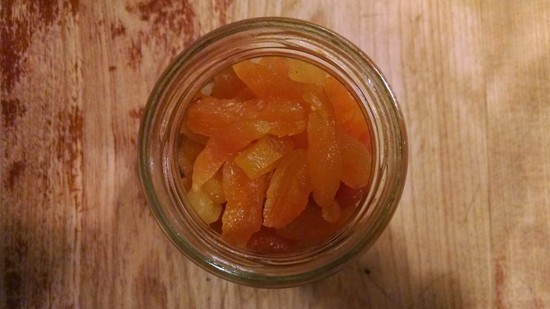 Leave them for a few days, shaking them every day or so. Eventually all the acid will have gone into the apricots.

For more sour ones, use two tablespoons malic acid per cup of apricots. For less sour, use one tablespoon per every two cups.
Comment via: google plus, facebook