Experienced dancers know how to use
ContraDanceLinks.com
,
Dance Gypsy
, and the
DanceDB
to find places they can go contra dancing, but those sites are too complex and confusing for me to want to give to a new dancer. I
complained about this
on Facebook and then decided to write something. Here's a draft:
trycontra.com/draft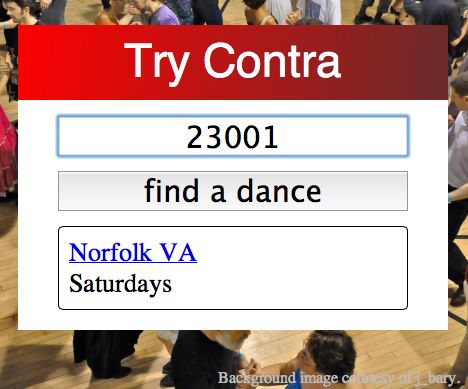 You put in your zip code and it shows you the closest dances. The code is on github. The list of dances comes from taking existing resources and cleaning up dead links, plus some searching.
I want to put this up at trycontra.com but what do I need to do first?
Comment via: google plus, facebook