A huge fraction of Boston-area apartments are on a September 1st to September 1st lease cycle. This is driven by college student rentals, but the whole city has ended up on the same pattern. So you might expect to see the most apartment listings in August or maybe July? Nope: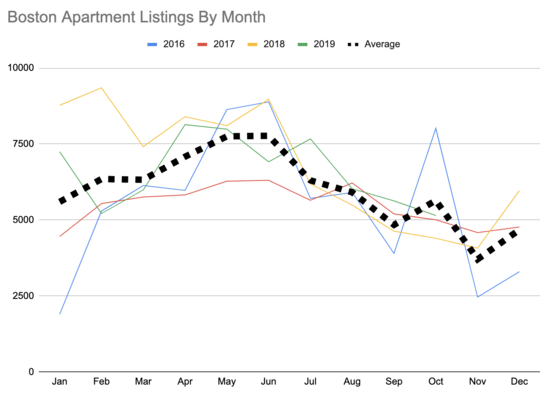 The peak is in late spring, May-Jun, about a hundred days out. It's not as dramatic as what I saw with one year's data in 2013, but people are planning way ahead. I think this might be driven by students lining up housing before they leave for the summer?
This matches my experience looking for apartments and lining up housemates: if you have strong preferences or want an especially good fit you need to start looking in the late Spring.