How right-of-ways change over time is fascinating to me. Most of the time, they are only added, which isn't too exciting. Sometimes, though, they are removed, leaving behind clues to past routings.
I first noticed something was weird with webster ave looking at a current map: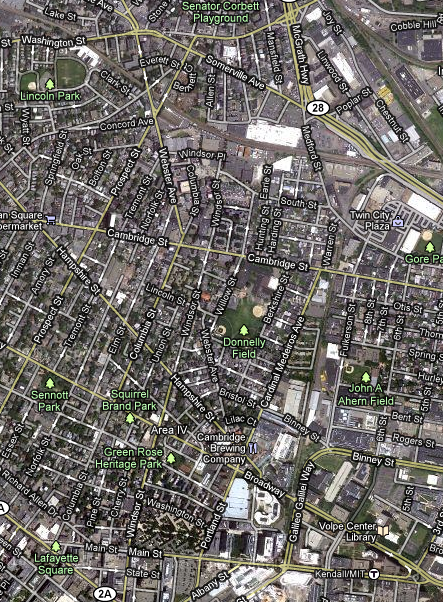 There's a weird discontinuity in webster av between cambridge st and willow st. It looks like it wants to run in a straight line, but then it stops for some houses. A closer look: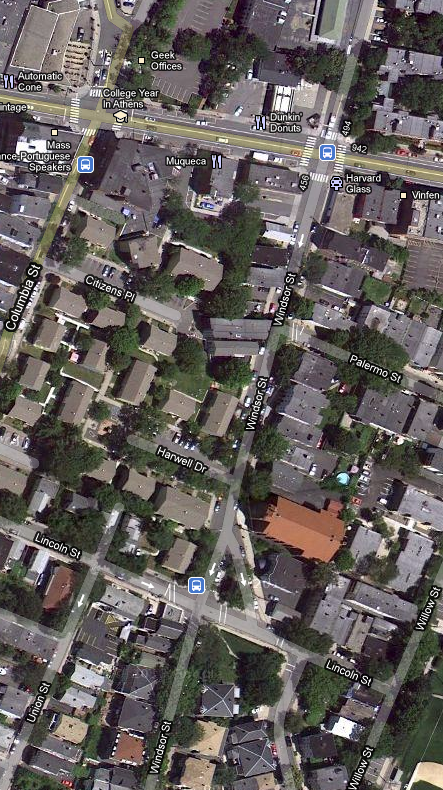 You can see that there are at least three discontinuous fragments of webster ave left. There are some buildings angled to align with a street that isn't there. And all the houses that don't match look very similar in similar roof coloring, angling, and sizing.
I was pretty sure that there had once been a single webster ave that went through the area, but wanted to find out for sure. Looking at a 1930 map, it's pretty clear that there was: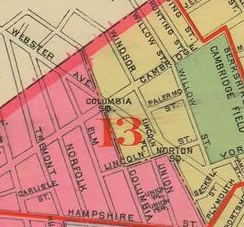 Looking a little later, a 1969 USGS aerial survey shows what I think is the development under construction, but could be some sort of industrial use of the space: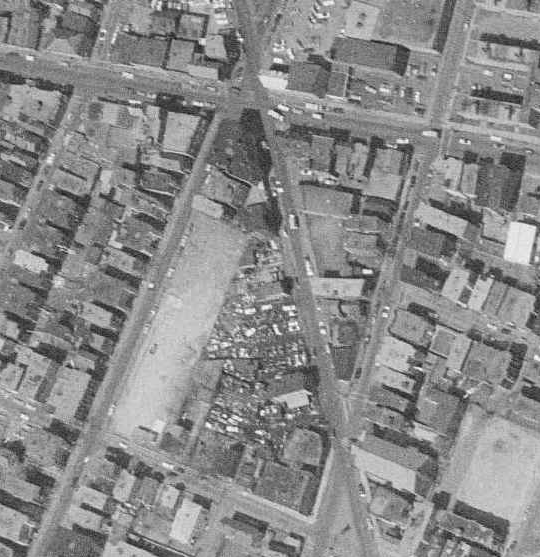 My guess, primarily from the time of the construction, is that this was built as some kind of public housing development, but I can't find anything to support this online.