While I like Boston for
lots of reasons
, one of the more personal ones is that my family is here. My dad and sister (and my other sister with her family until recently) are in the next town over, and my cousin's family is five towns NNW. For something like seven years now we've been getting together almost every Tuesday evening for family dinner.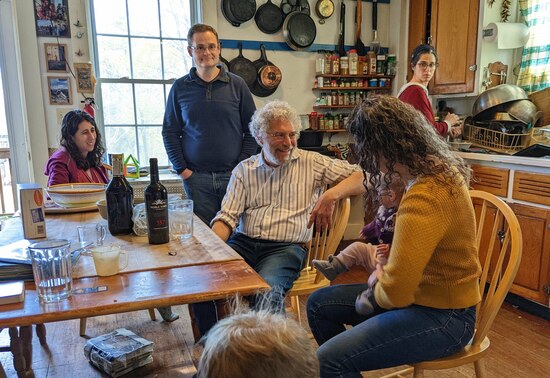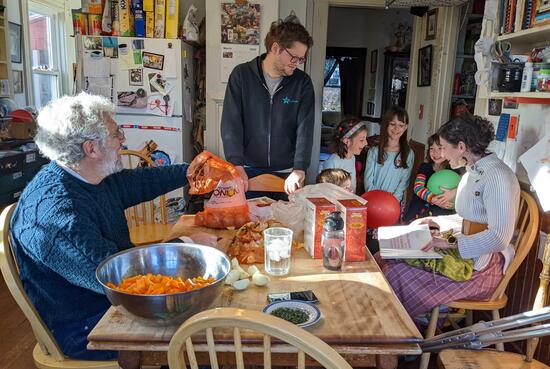 My dad cooks, we eat together and talk. We all clean up after: the adults have all lived in my dad's house at some point so we all know where everything goes. The playroom is still well-stocked with toys even though kids don't live there anymore, and toys are more fun when you only see them once a week. It's very relaxed, and I'm really glad I can keep close to my folks and see them so much.
I feel very lucky that I happened to grow up in an area which also made sense for me to live as an adult, and I wish more people didn't have to choose between proximity to family and the other things they want in life.