I've been reading in the news about Google moving more and more traffic to HTTPS. I was looking at my server logs, though, and I still see a lot of HTTP traffic: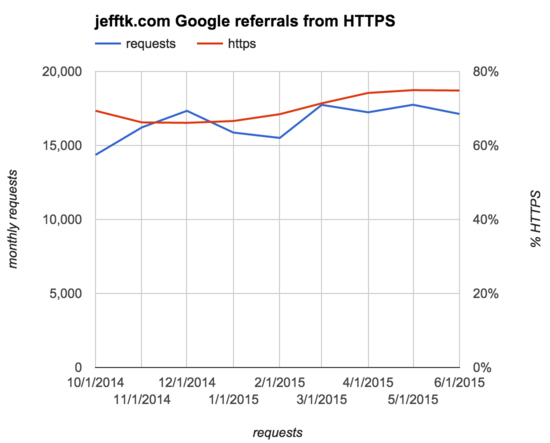 Testing now, if I fetch http://www.google.com with curl I don't see a redirect to https but I do see one in Chrome in incognito mode. I wonder what's keeping Google from rolling out the redirect to other browsers?
(I do work for Google, but I don't have any inside information here.)
Update 2015-07-09: A major confounding factor here is that my site is on HTTP, I selected only traffic with referrers, and browsers do various things to hide referrers when going from HTTPS to HTTP. See discussion with Kleber in the comments.
Comment via: google plus, facebook