Before Lily was born I made a cosleeper: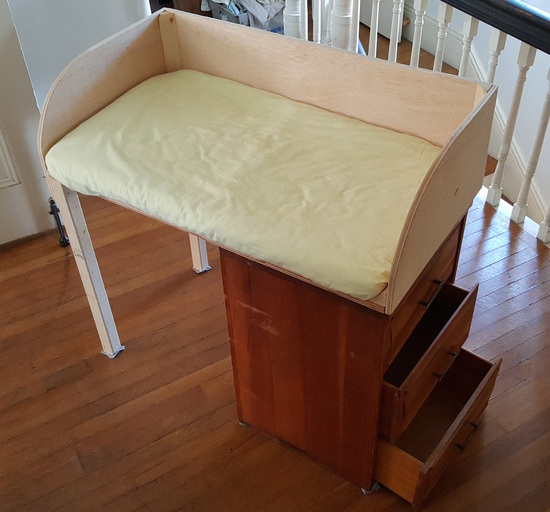 It goes on the side of the bed like a little annex, so the baby has their own place to sleep but is still easily accessible for nursing and doesn't feel abandoned. We used it until Lily was maybe 4 months old before transitioning her to a crib.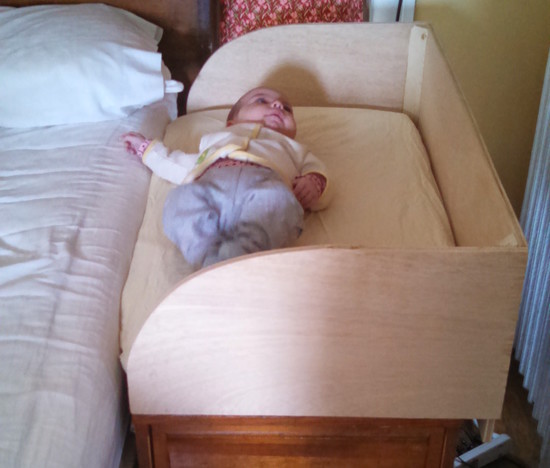 The cosleeper isn't being used at the moment; does anyone want to borrow it for a few years? At some point my sister wants to use it, but her first is still several years out.
(It's 35" x 18", walls are 7.5", and the top of the mattress is 27" off the floor.)
Update 2015-08-10: We've now found a new home for the cosleeper. Check back in a couple years!
Comment via: google plus, facebook