Musicians who use their feet have taken a lot of different approaches to seats. The main problem is you need to be the right height, which if your pedals have thickness is higher than usual, and you need something portable. Solutions I've seen include drum stools, folding adjustible piano benches, folding chairs, and Noah's
throne
. For me, a secondary problem is that I need to perch on the front of my chair, which means I need more space on stage than you'd expect because my chair is awkwardly far back. I decided to try putting together an adjustible booster, which can sit on a range of chairs and lift me any of 3/4", 1 1/2", or 2 1/4".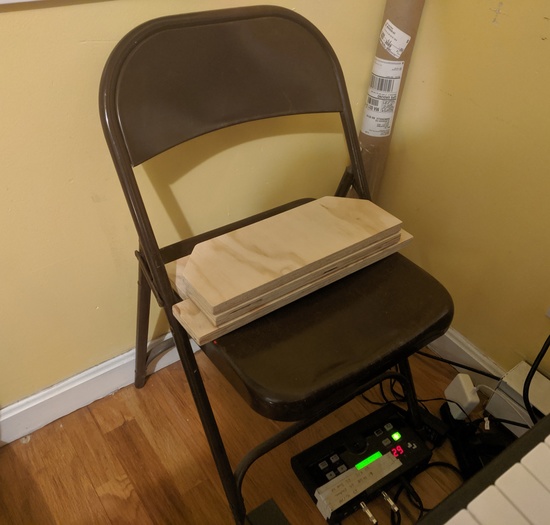 It's made of three pieces of 3/4" plywood, with velcro to attach them. The bottom piece has little ears to keep it from sliding back when on a folding chair: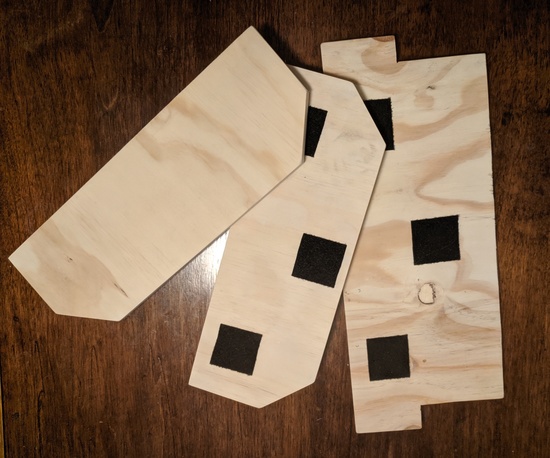 It can be assembled to different heights, depending on how much higher I need to be: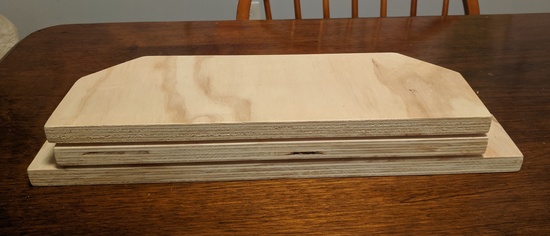 It fits the standard plastic folding chairs (15" gap between metal rails) and the slightly larger older metal folding chairs (15 1/2" gap between rails). It also fits fine on the variety of regular chairs we have hanging around our house.
I haven't tried it at a gig yet, but it's just right for sitting and playing on.
Comment via: facebook