In mid-March when we
decided to isolate
, one of our housemates was interested in having her partner move in for the duration. The house talked about it and was ok with that, but he ended up deciding to stay where he was. Two months later, with this lasting longer than we were expecting at the time, he decided he did want to switch houses. Here's how we decided to handle it:
Before moving in, he made an appointment for a test. Starting in late April it's been possible to get a test here even if you don't have symptoms.

We divided the unit in two with plastic sheeting. They would have two rooms, one bathroom, and the back exit.

They had a microwave, cooler, and shelf stable food.

We would bring them a hot meal at dinner time, and other things as needed. Things that came back out either sat in the basement for three days or got washed with soap and water.

If the test came back negative, and no one in his former house had started having symptoms, we would end the isolation. If not, we'd deal with it then.
He moved in on Saturday, had his testing appointment on Monday, and the test came back negative this morning. We had a celebratory removal of the sheeting: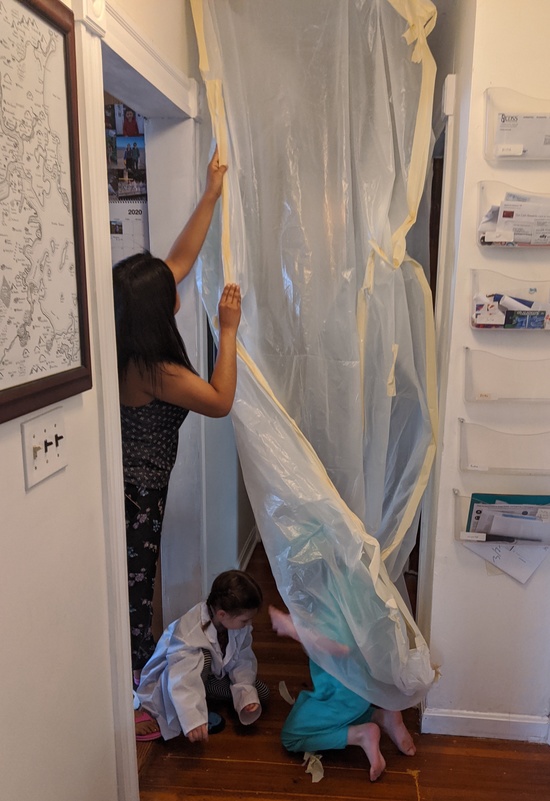 Since there can be false negatives the risk isn't zero, but it's a level we feel comfortable with, and that we think is responsible.
It will be nice having another housemate!