Bicycles are at once complex technology and quite simple. Unlike a computer or car, the main pieces that make a standard bicycle work are immediately visible. You don't need to memorize the workings of a bike to ride it, however, and after seeing a drawing of a bike that couldn't possibly function I realized that while people know about the pieces (seat, frame, handlebars, chain, pedals, wheels, ...) most people don't have a good mental model of how they all fit together. When you draw a bike, though, you need to specify all these connections and force your mental model onto paper. I decided to go around asking my friends and family to draw bicycles, to figure out how much people knew and how much they just had as abstract concepts like "there's a frame that conencts everything". I asked something like "could you draw me a rough sketch of a bicycle?"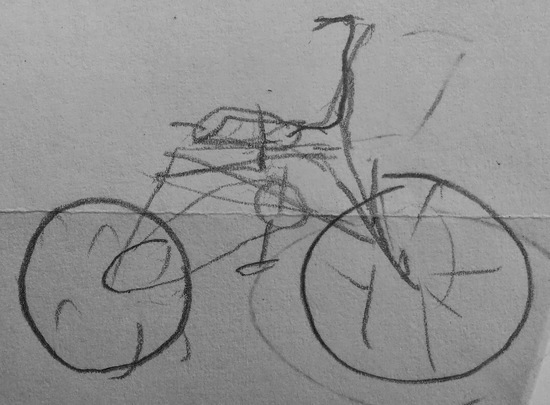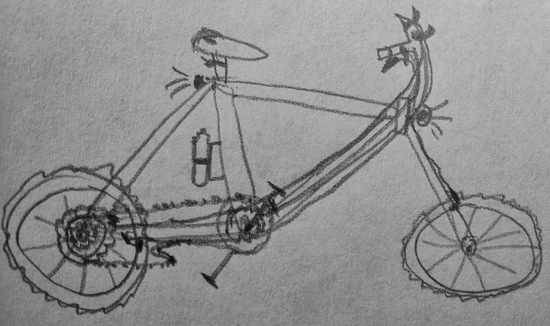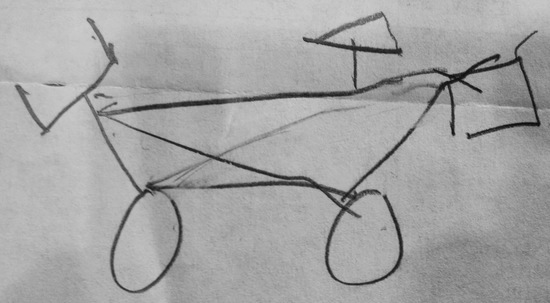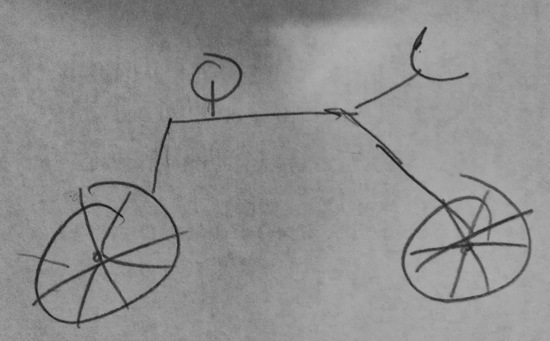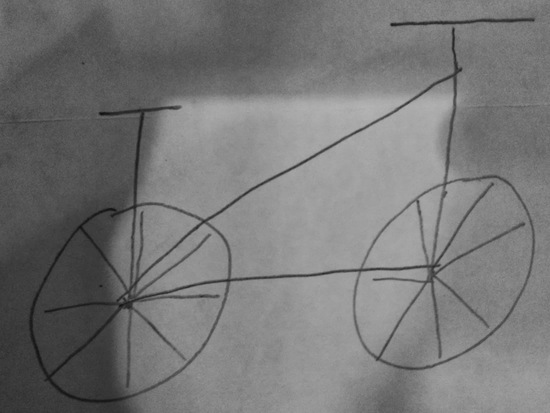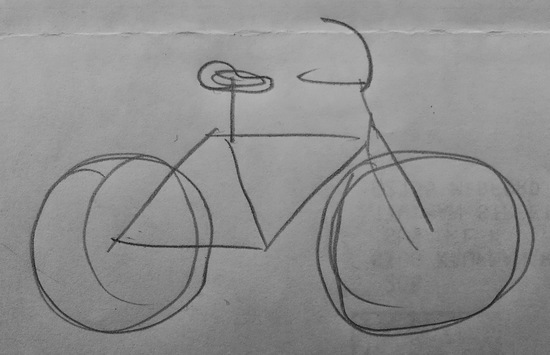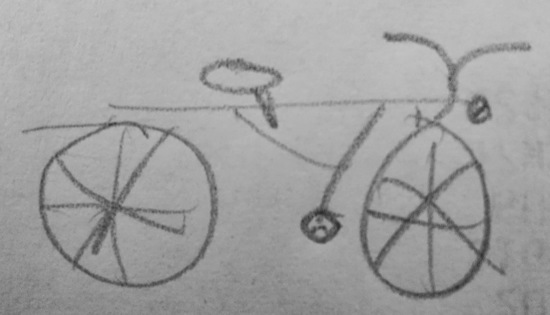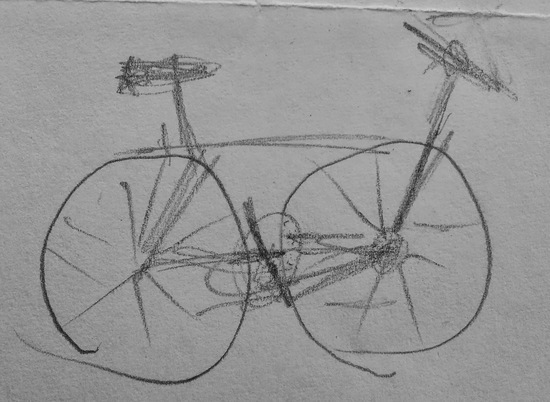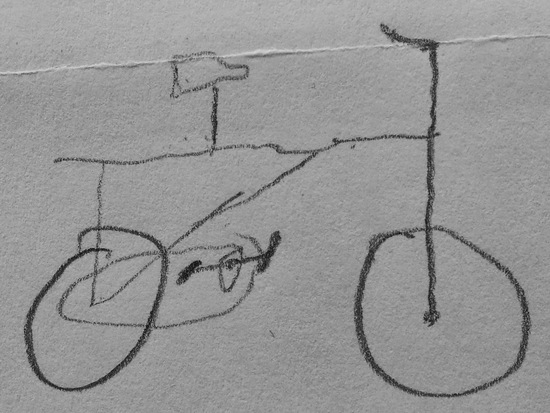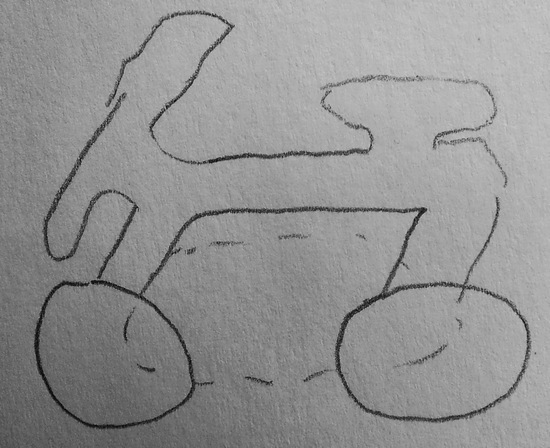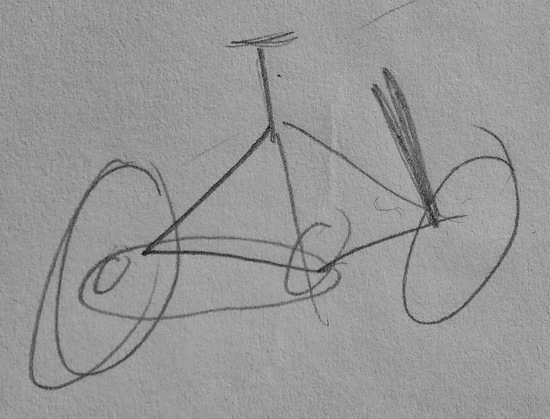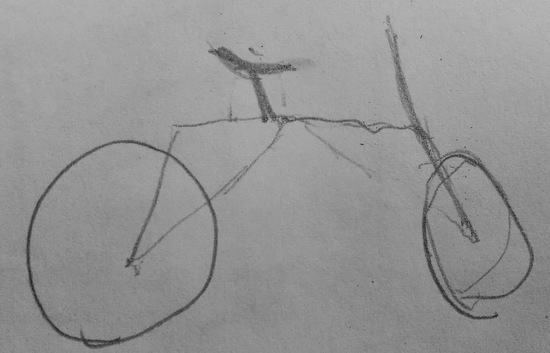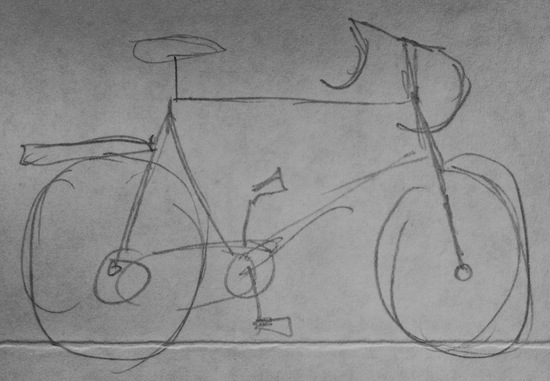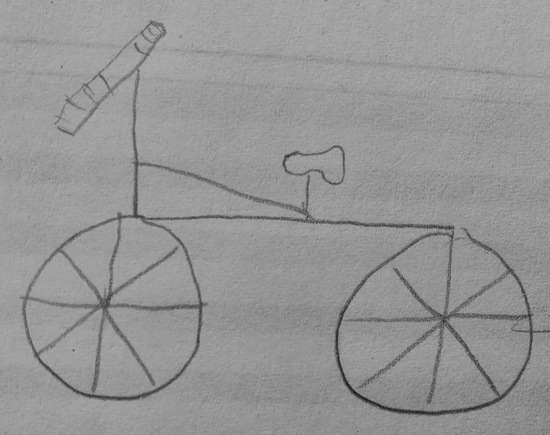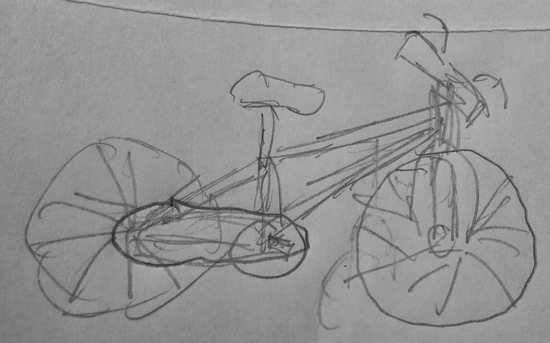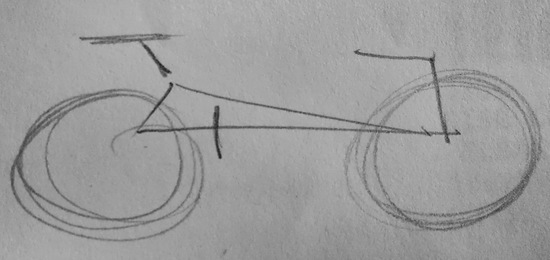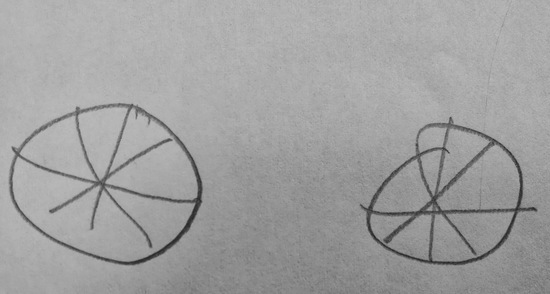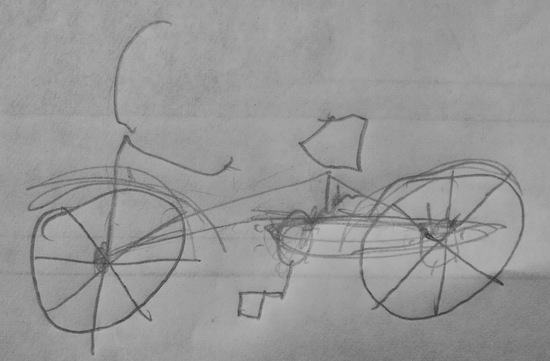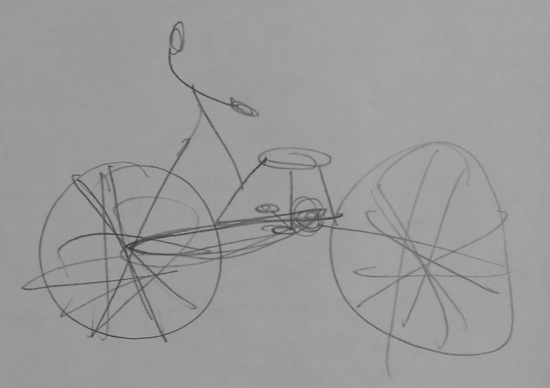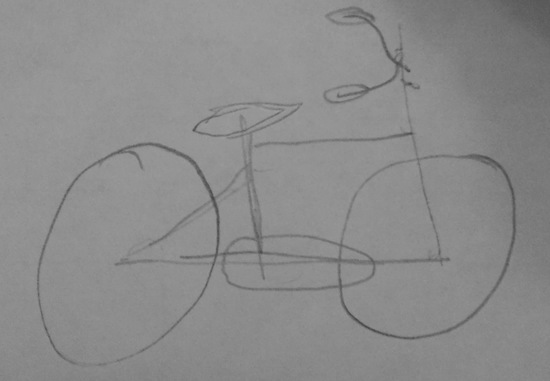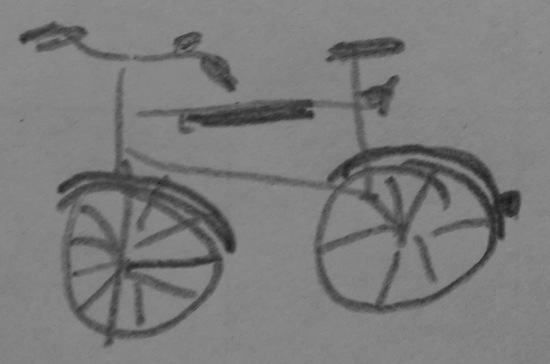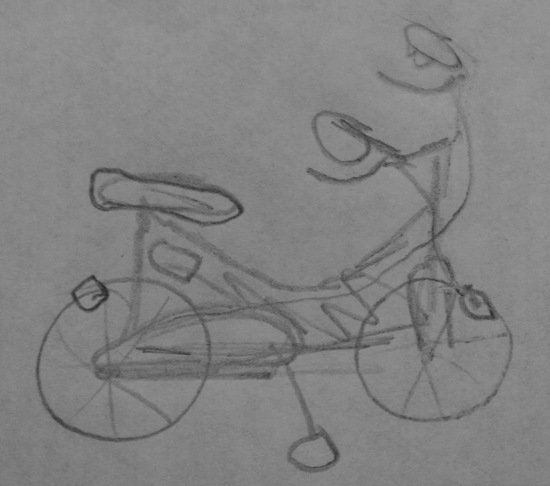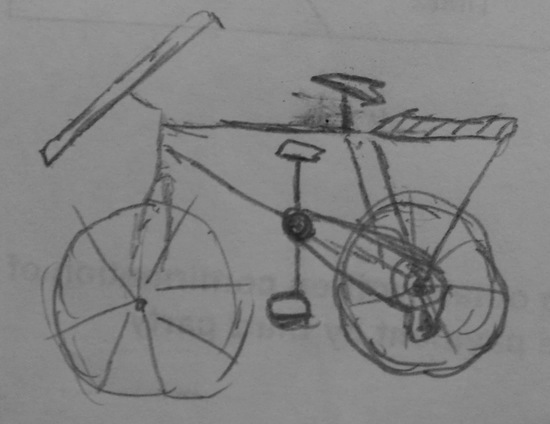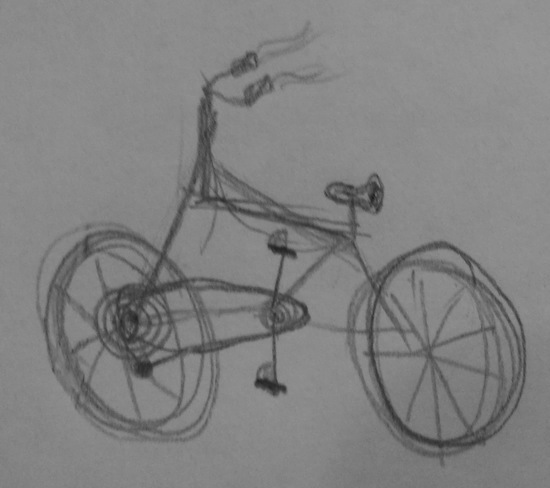 Some overvations: The most common feature is the wheels. Everyone drew them, and except for the person who drew only a pair of wheels, all the others included handlebars, a seat, and a frame connecting everything together. Very few people drew the standard dimond frame, and many of the frames as drawn wouldn't permit the bike to steer. Four of the twelve who drew chains connected them to the front wheel. All the bikes were in profile.
Then I went and looked up online to see whether anyone else had done this, and it turns out that the "bicycle drawing test" is a standard test in psychological evaluation and people have written a lot about it. Some papers:
2009: Huber, Bicycle Drawing Test: High Rate of Right-to-Left Drawings. [I found the opposite: 15 were left-to-right and 8 were right-to-left.]
2009: Schmitt, Livingston, Galusha, and Davis, Correlation between the bicycle drawing task and neuropsychological variables in patients referred for a dimentia evaluation.
2003: Lawson, The Science of Cycology. (Published as an article in 2006.)
2002: Hubley and Hamilton, Using the Bicycle Drawing Test With Adults.
1997: Johnson, O'Toole, Burns, and Wagner, Comparison of the Bicycle Drawing Test with the Rey Osterrieth Complex Figure Drawing Test in Children with Neurologic Deficits: A Measure of Validity.
1994: Greenberg, Rodriguez, and Sesta, Revised Scoring, Reliability, and Validity Investigations of Piaget's Bicycle Drawing Test.
Several of these cite "Taylor 1959" and "Piaget 1930" but I wasn't able to find what these were referring to.
Comment via: google plus, facebook