I do a lot of video calls at work, and since I work in our bedroom my background is pretty cluttered. I don't really mind people seeing my messy room, but it's a bit chaotic. I decided to make a screen that could go behind me on calls, and figured that if I was going to do that I might as well make it
green
and have fun with background substitution.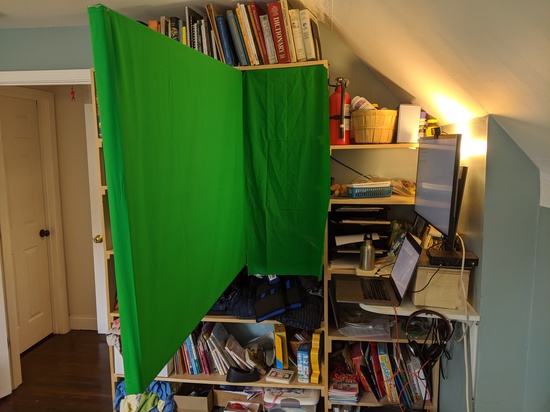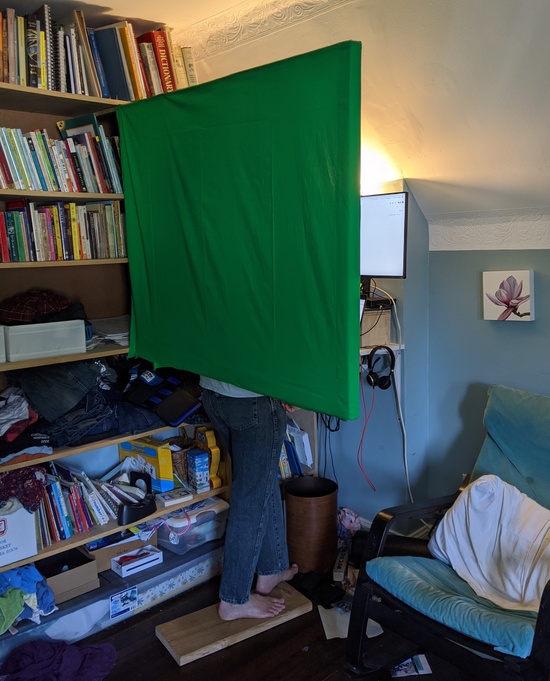 The frame is pine strapping, bolted to a set of built-in shelves I made a few years ago. There's one bolt each, at the top and bottom: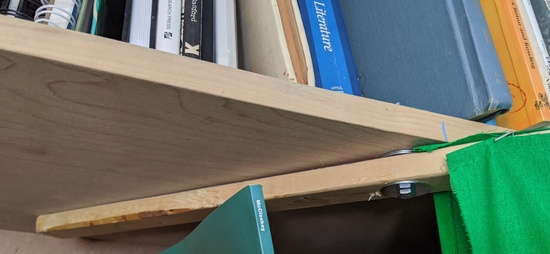 This means it can pivot, so I can push it out-of-the-way when I'm not working: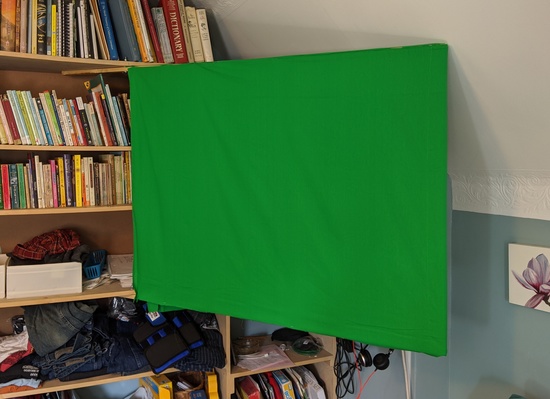 I can also pivot the other way, for more space, natural light, and ceiling fan airflow: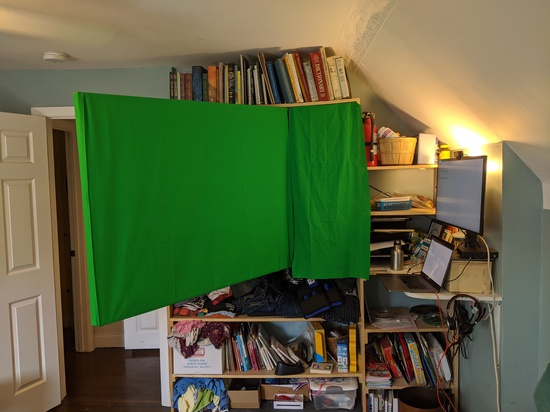 The small panel is a curtain, attached only at the top so you can still get at what's underneath.
Here's what it looks like from the computer: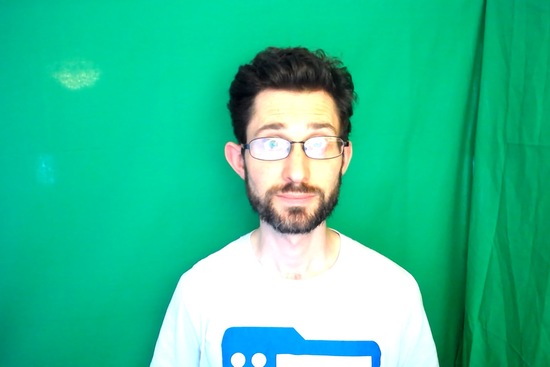 The crease where the side curtain meets the rear panel is not ideal, but I usually keep it zoomed in enough that it's not visible, and the software seems to deal with it decently anyway. It's also not ideal that you can very slightly see the light bulb and mirror through the rear panel; I may need to use some thicker fabric on the back. Here's what it looks like using the open source OBS Studio software with the OBS Virtual Camera extension: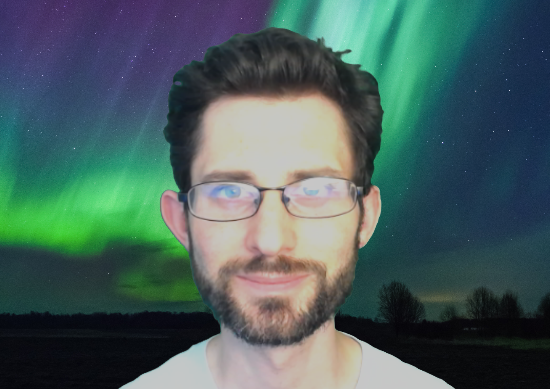 One problem I ran into was that something about using OBS seemed to confuse the USB C dock I'm using. But it wasn't specific to OBS; I also saw it when just using Photo Booth. Both my external monitor and built-in monitor started getting all sorts of graphical glitches: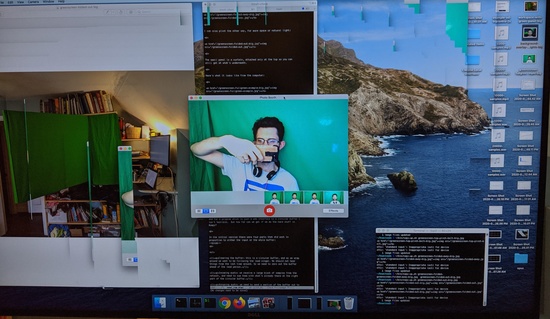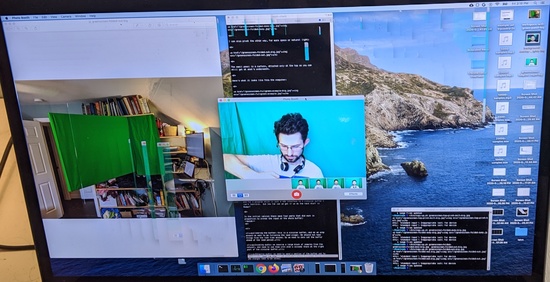 They would go away immediately if I quit the software and then turned the dock off and on again.
What's strange is that I never ran into this when using video conferencing in Chrome, and when using Photo Booth it would be fine until I pressed the shutter button. Plugging the webcam directly into my computer didn't fix it, but plugging the monitor in directly did. My dock requires the DisplayLink driver to handle a monitor, so perhaps that's buggy? For now I'm just not going to use the monitor port on my dock, and deal with having an additional cable to plug in when I move my laptop.