I like to play pennywhistle while walking. When I was at swat I would play whistle as I walked back and forth from my
off campus dorm
. Now that I walk to work, I can play again.
It is usually unpleasant to play whistle when it is cold, but for our first christmas together, in 2007, julia knit me a pennywhistle mitten: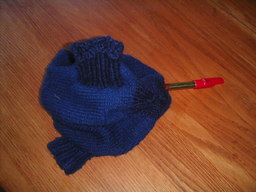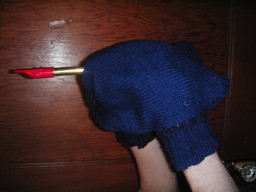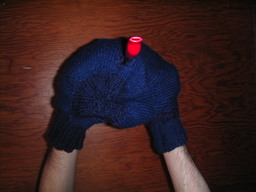 It has two cuffs for your hands to go in, a hole in the top for the whistle, and you can play without getting your fingers cold.
Comment via: facebook