Internet communities fall apart, and when the people move on the archive remains. Reading through archives is a bit like wandering through a ghost town; there are all these people captured in lively discussion, but they're not really there any more. If I think they overlooked a point, or want to know what they would think of a current development, there's no longer
anyone to talk to
.
It's not as simple as a community being either continuing or finished, though. My experience is that declining online communities lose active members slowly, perhaps ending with a discussion on whether to close the list. I made some graphs of postings per month for four declining (or declined) lists: the boston contra community, shock level 4, swil's chit-chat, and python's diversity list.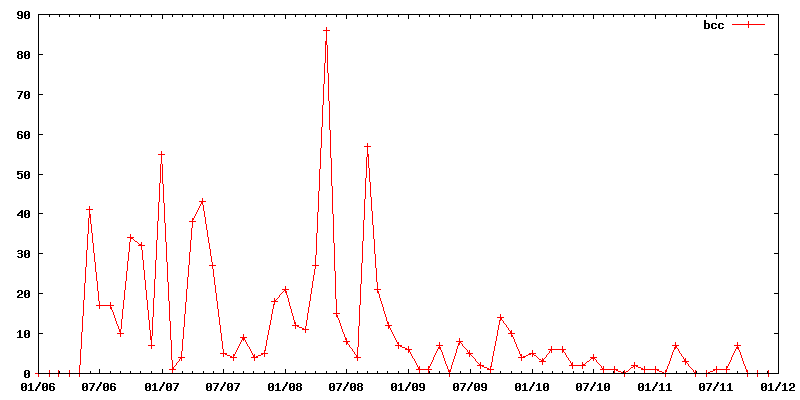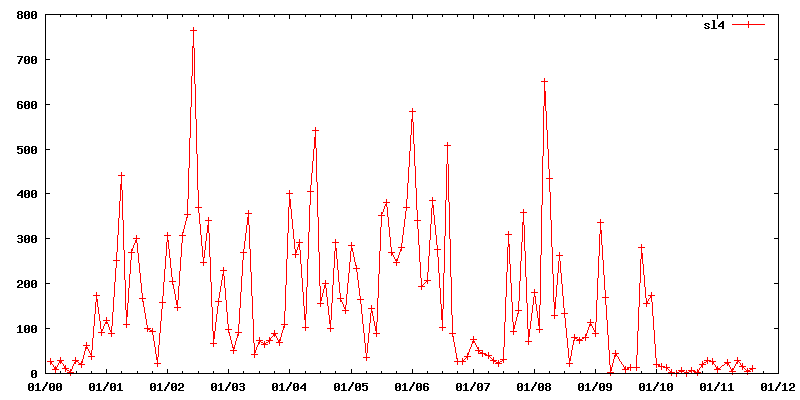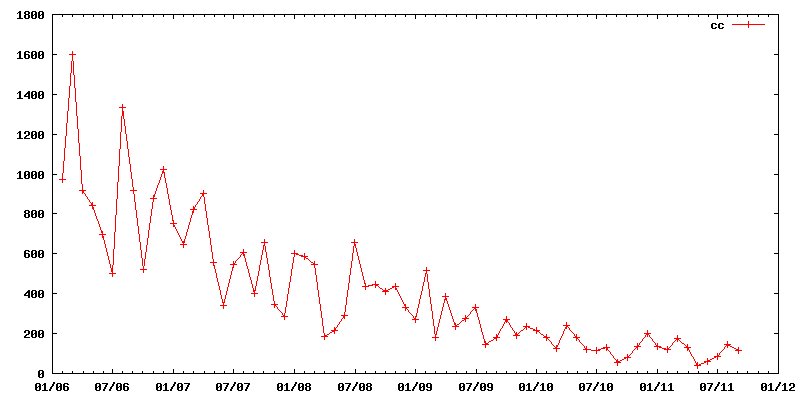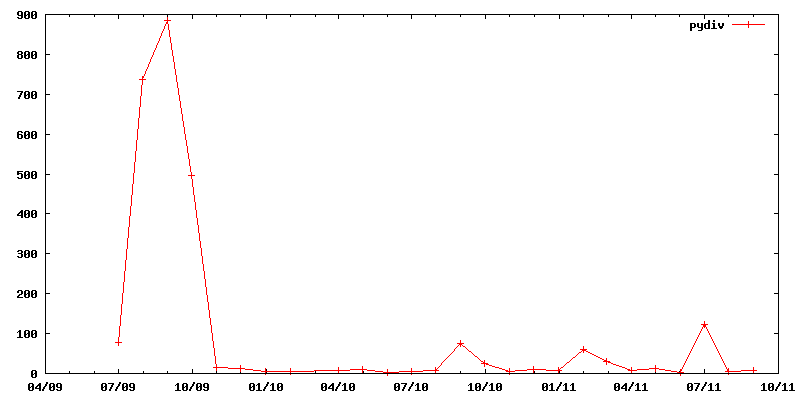 (chit-chat's archive only goes back to when they switched to mailman; the list itself is much older)
You can see in each of them that there is much less discussion than there used to be, but there still is some. Are these communities dead? Only kind of. Because mailing lists make stuff show up in your inbox even when you've stopped reading, it's possible for an interesting posting to draw attention and comment. Most of the time, though, people are making their interesting postings elsewhere.
I would really like to see data on how people move through online communities over time. We don't have position online, but we do have lists, blogs, and forums on which we can participate actively. A visualization showing the late 2000s slashdot to reddit flow, the friendster to myspace to facebook migration, and the rise of blogs would be really cool. I don't think I can get this data, though. It's locked up in the server logs of huge numbers of small communities, if it's anywhere at all.
Comment via: google plus, facebook