Contra dance has two roles, which traditionally have been divided by gender. Like many other social dances, the contra dance community is in the process of moving to gender-free terms, but unlike other social dances we've had a lot of trouble figuring out what those terms should be. After
about five years of experimentation
, the community has been settling on Larks/Ravens.
Unfortunately, there's a conflict with 'Ravens' that we weren't aware of when choosing the term. The Tlingit people of the Pacific Northwest divide their society into two groups (moieties), one of which is 'Ravens'. Traditionally, marriages could only be between a Raven and a non-Raven.
This use of 'Raven' as part of a binary identity is uncomfortably close to the contra dance usage, and there's recently been discussion on the Gender Free Contra group about how to handle this.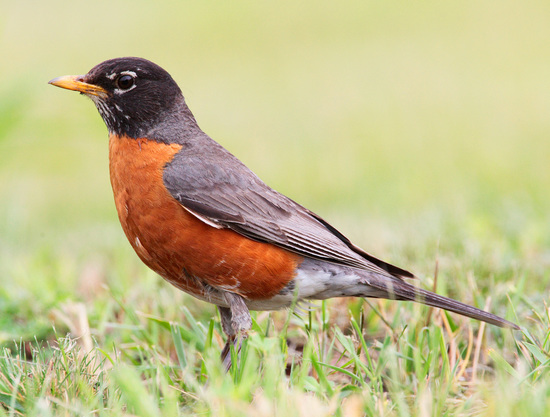 Several people have suggested Larks/Robins, which I think makes a lot of sense. While it's a human name, it's not a strongly gendered one. and it's close enough to 'Raven' that if a caller used Larks/Robins I expect most people would adjust right away. On the other hand, since it's also the name of a common animal, might it have similar conflicts?
I've done some searching [1] and there are many different animals that indigenous peoples of the US and Canada have used for clans or phratries. I've found papers referencing Bear, Beaver, Bird, Crane, Chicken, Deer, Dog, Duck, Eagle, Eel, Fox, Hawk, Heron, Killer Whale, Opossum, Plover, Porcupine, Raven, Snake, Snipe, Sturgeon, Turkey, Turtle, and Wolf. I haven't been able to find one for Larks or Robins, however, so I think there probably isn't a conflict there.
Even if there were a conflict, I think it's unlikely that it would be as strong a conflict as the one with Ravens. The moiety system is binary in a way most of these other animal clans/phratries are not, and that makes it much more similar to the way we're trying to use L/R terms.
Initially, when the idea of moving away from Larks/Ravens came up I pushed back on Larks/Robins because no one had done any kind of searching to see if there was a similar conflict there. While I would still strongly appreciate it if other people ran similar searches and tried to find potential conflicts, I'm sufficiently satisfied that there isn't a conflict here. We should still do some trial dances to make sure 'Robins' does actually work at dances, but I think those will probably go well.
I don't think this is something where groups need to move immediately, especially outside the Pacific Northwest, but it's also probably easier to make the switch to Larks/Robins when there are twenty five Larks/Ravens dances than when there are hundreds.

[1] Useful search terms: moeity, phratry, clan, kinship, nature sign.
Comment via: facebook