I looked over all the dances I have listed on
trycontra.com
to see what the range of prices dances are charging is. [1] I got prices for 287 dances: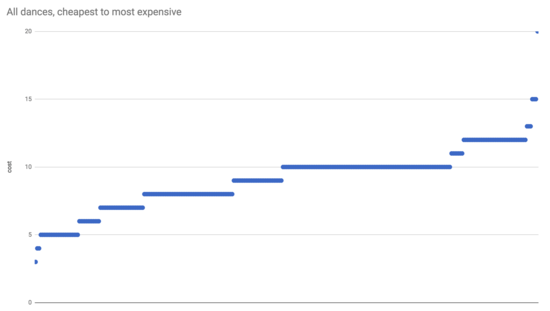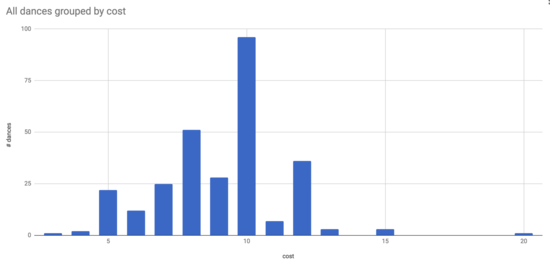 Average was $9.06.

221 dances (77%) offered some sort of discount.

The most common discounts were to students (172, 60%) and members of the organization (91, 32%).

53 dances (18%) offered a "youth" discount, but they varied wildly in their definition of "youth", from "13 and under" to "35 and under".

23 dances (8%) used a sliding scale. Here's the range: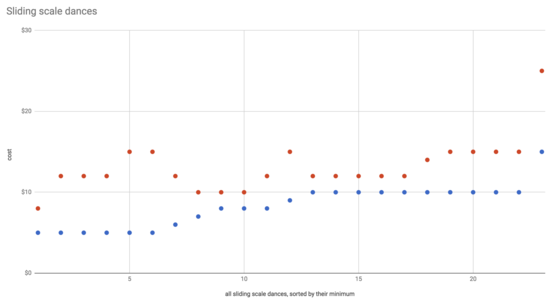 Here is the raw data: google sheets.
(I was initially interested in this because I'm trying to figure out what I think BIDA should do for pricing. National numbers aren't actually that helpful for this, but I decided to figure them out anyway.)

[1] Methodology Notes:
I ignored free dances and ones where I couldn't find a price on their website.
I put sliding scale dances at their midpoint, rounded down to the nearest dollar.
Comment via: google plus, facebook