It feels like some weekends there's a lot going on in terms of dance weekends and festivals, while other weekends there's not so much. Since I maintain a
list
of these events, though, I could check: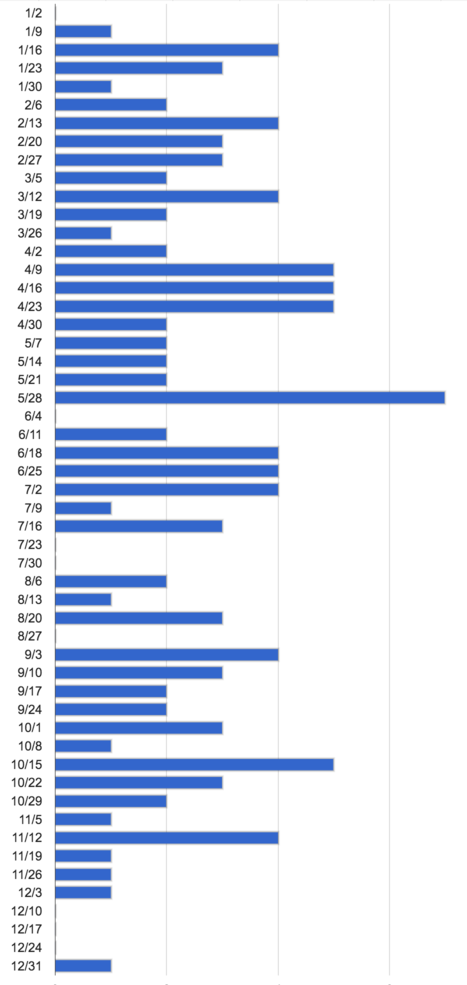 The most popular weekend in 2016 was memorial day (5/30) with seven dances. The least popular weekends were 1/2, 6/4 (the weekend after memorial day weekend), 7/23, 7/30, 8/27 (the weekend before labor day weekend), 12/10, 12/17, and 12/24 with no dances.
Someone clever could do some fancy geography-informed calculations to figure out the ideal time and place for a new dance weekend or festival by approximating the number of available dancers in different places using the trycontra.com frequency json and looking for the longest time-stretch for each area of the country with no festival in driving distance.
Comment via: google plus, facebook