One of the standard pieces of advice for how to live more cheaply is to live with other people. This tends to save money in many ways, from more communal food to making socializing at home more fun so you're less likely to go somewhere you have to pay, but the biggest savings are from the more efficient use of space. A one bedroom apartment probably has a kitchen, living room, bathroom, and one bedroom. A four bedroom apartment has a kitchen, living room, bathroom, and four bedrooms. Being able to avoid those three extra copies of each non-bedroom means the four bedroom apartment can be smaller without feeling much smaller.
How much does this save? I took the 2014-06-18 data that backs my apartment price map and computed the average cost per bedroom for each number of bedrooms:
| | | |
| --- | --- | --- |
| studio: | $1,426 | (n=1531) |
| 1br: | $2,058 | (n=2441) |
| 2br: | $1,272 | (n=2560) |
| 3br: | $977 | (n=1546) |
| 4br: | $866 | (n=685) |
| 5br: | $806 | (n=200) |
Perhaps apartments with more bedrooms tend to be in cheaper areas, though? I made six maps, with markers for all the apartments of that size: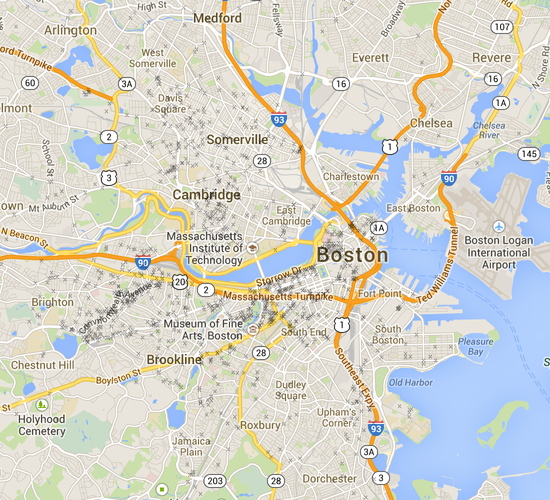 studio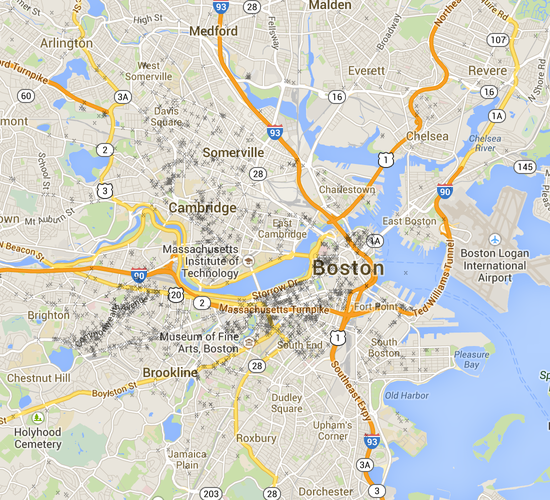 1br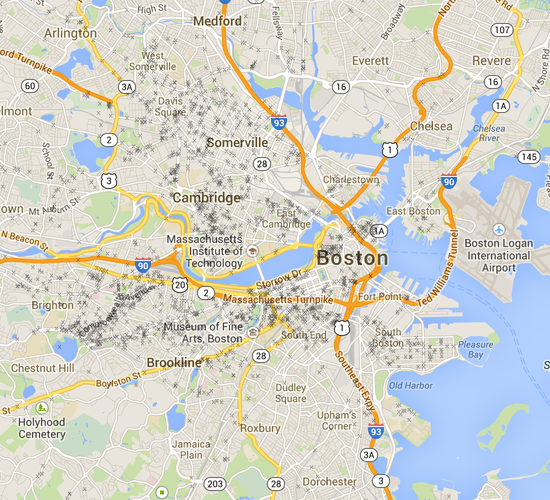 2br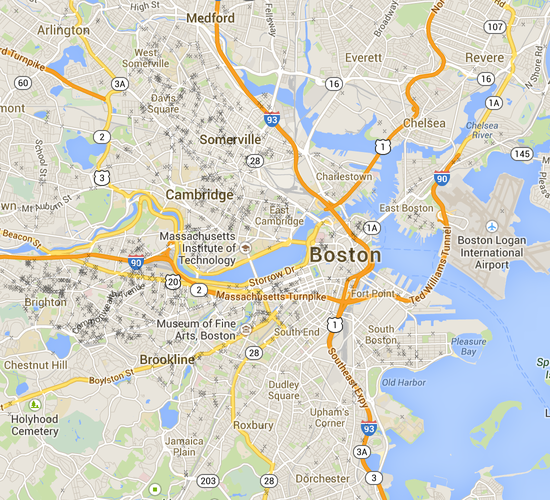 3br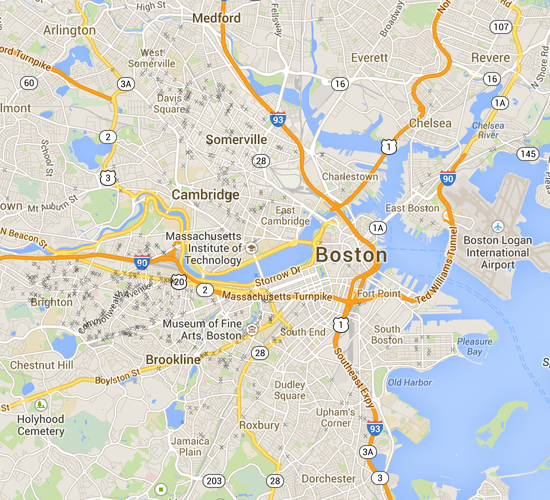 4br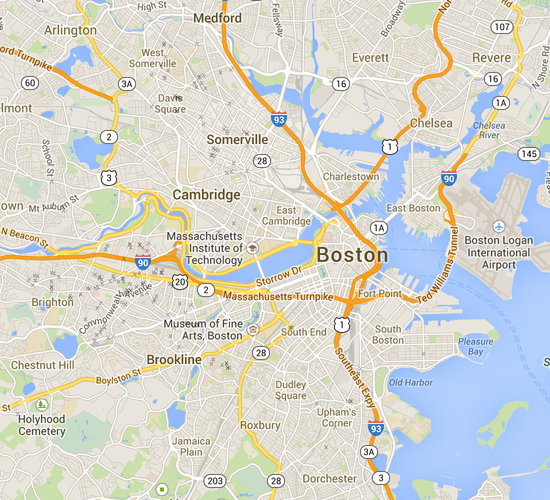 5br
It does look like living in a one bedroom is about twice as expensive than sharing a larger apartment, at least in Boston.
(These numbers all assume one person per bedroom. If you share a room with someone else then they're cut in half. Though a 4br or 5br is probably not going to work if filled with couples unless it has more than one bathroom.)
Comment via: google plus, facebook