It would be nice to be able to play some sort of bass while playing mandolin. Organ pedals are kind of like what I want, though they're kind of
expensive
. What if I make something myself?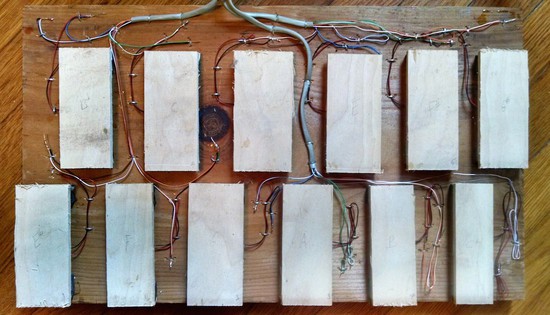 The layout is Wicki-Hayden:

      Bb   C   D   E   F#   G#
    Eb   F   G   A   B   C#

This makes it easy to play in a given key; the root, fourth, and fifth are all right near each other.
I'm using the controller from a DTX 500 for generating the notes, but something that did octaveless bass would be better.
Some videos:
(
youtube
)
(
youtube
)
Comment via: google plus, facebook