Jeff Kaufman :: Blog Posts :: RSS Feed :: Contact
---
Davis Square Contra Dance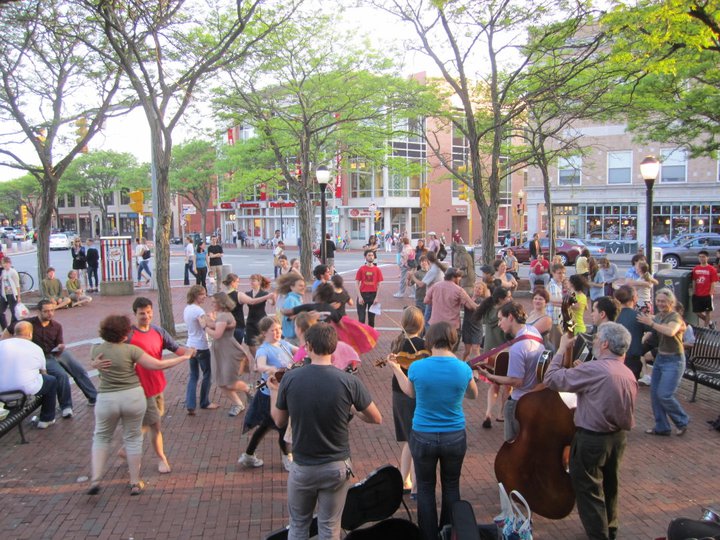 A couple times each summer we dance in Davis Square. The whole thing is quite informal, with calling and playing by whoever shows up. It's usually a lot of fun. To get on our mailing list, email me at jeff at alum dot swarthmore dot edu. Alternately, you can 'like' our facebook page to hear about future dances.
There are two places we've danced; A and B below: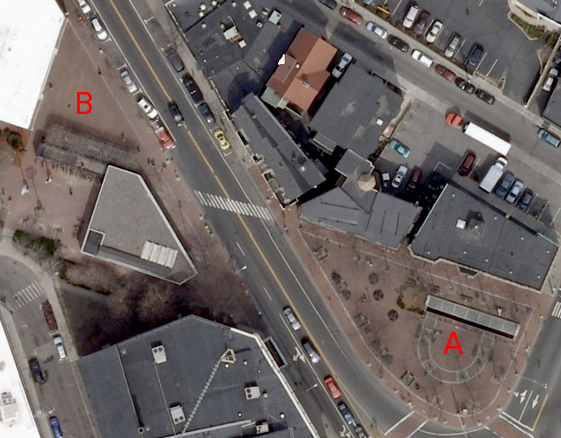 If we're not in A, check B.
Anyone is welcome to come and play or call. Some tunes we play nearly every time are listed on the Davis repertoire page. If you're thinking of calling, plan to call dances that the dancers can pick up after only a couple times through; you don't want to be stuck shouting through the whole dance. We use multiple callers at once when we have a good crowd, so calling one of the dances I've written out for redundant volunteer calling would be good: simple_dances_full.pdf.
Two videos, from our July and May 2011 dances:

All videos:
Some pictures from our June 2009 dance:
Past dances:
Wednesday Evening, 2013-10-02
Wednesday Evening, 2013-08-21
Wednesday Evening, 2012-09-12
Wednesday Evening, 2012-03-21
Wednesday Evening, 2011-08-17
Tuesday Evening, 2011-07-05
Wednesday Evening, 2011-05-25
Tuesday Evening, 2010-09-07
Monday Evening, 2010-07-05
Sunday Afternoon, 2009-07-28
Wednesday Evening, 2009-05-06
---
Last modified by Jeff Kaufman: Wed Oct 2, 2013